Questions You Always Wanted to Ask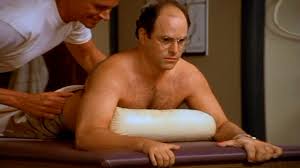 DID YOU GO TO COLLEGE FOR THIS?
Yes, I attended college to complete over 200 hours of training to complete an IHBC diploma in Swedish massage which covered anatomy & physiology, kinesiology, health & hygiene, business, Swedish massage techniques and preheat treatments. In addition to that, I spent four and a half years gaining my degrees in nursing and then midwifery which also covered extensive anatomy and physiology as well as psychology and some other topics, and gives me medical insight which most other therapists do not have. I have now more recently undertaken a second Active IQ diploma in Sports Massage over at least 100 hours, which covers anatomy of the musculoskeletal system in much more detail as well as knowledge of exercise. I also have other additional qualifications in different types of massage.
DO YOUR HANDS GET TIRED?
Occasionally, yes ,particularly when doing sports massage, but as therapists we try to practice good body mechanics that prevent injury to our bodies.
DO YOU FIND YOUR JOB RELAXING?
It is a job and requires working and thinking. I'm usually focused on delivering what the client asked for and paying attention to what I can feel in their muscles and a million other little details to ensure the client has a great experience. Sometimes when giving a Swedish massage it can be relaxing for me too.
DO YOU PREFER TO BE CALLED A MASSEUSE OR A MASSAGE THERAPIST?
Personally I don't mind, but sometimes the word masseuse is used alongside illegal practices which I do not practice. However, I don't take offense if someone calls me a masseuse. In terms of sports massage I tend to refer to myself as a sports/medical therapist because most of the time I carry out these treatments to assist with medical conditions or dysfunctional or injured tissue.
HOW DO I LET MY MASSAGE THERAPIST KNOW THAT I WOULD RATHER NOT TALK?
Apart from seeking initial information I tend not to chat unless my client chooses to when carrying out a Swedish massage, in order to give a more relaxing experience. I will not think you are being rude by not engaging in their conversation, you just want to completely be in the moment of your therapy session. During sports massage, however, some communication is needed to know where there is discomfort or an issue that maybe requires extra work.
WILL I INSULT MY THERAPIST IF I SAY THAT THE PRESSURE ISN'T DEEP ENOUGH?
Communication is essential to provide the best therapeutic massage possible and I would not be offended by someone asking to increase or decrease the pressure. A sports massage can be intense, but, it should never be really painful.
AM I SUPPOSED TO TIP MY THERAPIST?
It is never a requirement to tip. The ultimate gratuity re-booking the next massage and recommending my service .
IF I FALL ASLEEP ON THE TABLE DOES THIS MAKE THINGS DIFFICULT FOR THE THERAPIST?
No, not at all. When a client is so comfortable and trusting of you that they fall asleep on the table, this is considered a huge compliment, and allows the complete healing process the therapist is attempting to provide.
COULD MASSAGE EVER MAKE THINGS WORSE RATHER THAN BETTER?
Yes, there are contraindications when a massage should not be performed, such as an acute injury or a few medical issues. This is why I will ask for your medical information prior to treatment.
WHY DO I SOMETIMES GET A HEADACHE AFTER A MASSAGE?
While uncommon, massage affects vascular circulation which for could potentially elicit a headache. Also, excessive pressure on the sinus cavity from being face down in the face rest could bring on a headache. If your face rest is uncomfortable there are a few options we can try.
WHY DOES MY THERAPIST TELL ME TO DRINK PLENTY OF WATER AFTER MY TREATMENT?
I advise clients to drink plenty of water to help flush out toxins and to help quench the thirst caused by the massage generating heat, preventing dehydration.
WHAT HAPPENS IF I HAVE AN ERECTION DURING THE TREATMENT?
Erections are a natural occurrence that can not be controlled and the client should not feel embarrassed by this. Should this happen I can either continue the massage or stop, depending on what the clients prefers. The client will be covered at all times.(Obviously no improper conduct by the client will be tolerated)
SHOULD I TELL THE THERAPIST IF I NEED TO PASS WIND? It's a natural bodily function and when the body completely relaxes, especially in the case of a stomach massage which also aids peristalsis, there may be a need to pass some gas. This really isn't a problem and no need to feel embarrassed. You'll feel much better for letting it out.
DO YOU MIND IF I HAVEN'T SHAVED MY LEGS?
Not one bit. Ladies often worry that they haven't shaved their legs but men don't shave their legs either and they don't apologize! I promise it doesn't bother me and everyone needs their legs worked.
IS IT BETTER IF I DON'T WEAR UNDERWEAR FOR MY MASSAGE?
If a client is more comfortable wearing underwear, then they should, as this will help them relax on the table and not worry about being exposed. For the buttock part of the Swedish full body massage either thong underwear can be worn or a modesty towel will be supplied to maintain the client's dignity. This allows me to access the gluteal muscles without any difficulty but should you have any concerns please speak to me prior to your treatment.
IS IT WEIRD TOUCHING NAKED PEOPLE ALL DAY?
Technically, no one is ever "naked" when they are receiving a massage, as any areas not being worked on will be covered with towels. Private areas will not be exposed and the aim is to make clients feel comfortable. As for touching people all day, after being a nurse and a midwife, it really isn't an issue. If I see a client out and about following their massage I may remember their face and perhaps that they had a really sore hip, but I don't remember specifics about body parts.
WHAT IF I GET TICKLISH DURING A MASSAGE?
It is quite normal for clients to have ticklish areas during a massage and I can adjust the pressure, technique or area to help diminish the sensation.