Mitochondria and Metabolic Fitness in Diabetic Athletes
WHAT ARE MITOCHONDRIA?
• the energy powerhouse of the cell
• populate up to one-third of the volume of skeletal and cardiac muscle cells
WHY ARE MITOCHONDRIA IMPORTANT TO ATHLETES?
• have a fundamental role in athletic performance and endurance
• responsible for aerobic energy production, which is required for every activity
• responsible for unconscious functions eg. digestion, beating of the heart
• less frequent exercise results in fewer mitochondria in the cells causing energy, coordination, and overall fitness to suffer
• regular exercise will increase mitochondrial production meaning more energy production
• they behave differently in extreme conditions eg. temperatures, high altitude, and fasting which will affect how you fuel your body for different activities
TEMPERATURE – exercising in cold/hot environments requires constant energy output. If, for example, you run marathons in freezing temperatures, the mitochondria not only produce energy to move but also to generate heat
ALTITUDE - during altitude training, mitochondria may burn less fuel, or use a different fuel to maintain blood oxygen levels.
FASTING - factors such as nutrition will also influence what fuel mitochondria use eg. during short-term fasting, fat is the preferred energy source. Regular fat consumption combined with short-term fasting will, in time, increase the mitochondrial ability to use fat as energy
HOW DO MITOCHONDRIA PRODUCE ENERGY?
Mitochondria use calcium to turn glucose into two chemicals which, alongside oxygen, are used to produce ATP (adenosine triphosphate) and energy, which enables the heart and muscles to function. ATP binds proteins within the muscle cell, causing the muscle to contract, hence if an athlete is depleted of glucose, oxygen or ATP, their performance will be weak.
OXYGEN – required for aerobic respiration within the muscle cells. Oxygen means that glucose metabolism needed for energy production is 13 times higher. Exercise and massage also increase mitochondrial growth within muscle cells, thus increasing energy production and cellular function.
HOW CAN YOU INCREASE MITOCHONDRIA PRODUCTION?
You can encourage this process and improve performance by:-
TRAINING WELL - overtraining or training without allowing for muscle recovery damages the muscle cells
HYDRATION – dehydration restricts the transportation of substances within the cells
FUEL - mitochondria require a steady supply of glucose to produce energy for training, and protein for their growth, which means that athletes need high-quality snacks to boost the glycogen reserves, and a balance of carbohydrate and protein in their diet
OXYGEN - to produce more mitochondria, athletes should be aware of their maximum heart rate to ensure a free flowing oxygen supply to the cells
THE EFFECT OF AEROBIC EXERCISE ON MITOCHONDRIA AGE RELATED LEVELS
AGE - Mitochondria use oxygen and food to produce energy for bodily functions and exercise and aerobic exercise can help to slow down age-related mitochondrial changes. As you age the body makes fewer mitochondria which encourages onset of diseases such as diabetes, but with regular exercise mitochondrial production can double. If you stop exercising, normal levels will be reinstated within a month.
SHAPE - aerobic exercise increases mitochondrial volume which enables the body to repair itself more effectively
FACILITATES MITOCHONDRIAL REPAIR – obesity and other chronic health conditions can cause cell death, but aerobic exercise protects the body by restoring the balance of proteins required for repair
MITOCHONDRIAL CLEANING (MITOPHAGY) - when the repair system fails due to health issues, aerobic exercise increases the proteins required for cleaning the body in order to reap the benefits of exercise.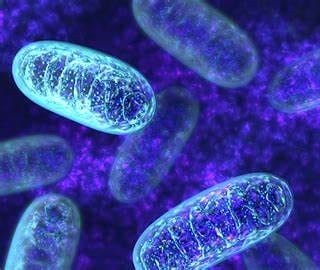 THE RELATIONSHIP BETWEEN MITOCHONDRIAL FUNCTION & TYPE 2 DIABETES
Impaired muscle mitochondrial function has been linked to insulin resistance in type 2 diabetes. Those with mitochondrial disease may have symptoms of :-
· Autism
· Parkinson's disease
· Alzheimer's disease
· Lou Gehrig's disease (ALS)
· muscular dystrophy
· diabetes
· chronic fatigue
· epilepsy
· myopathy
· developmental delay
· learning disabilities
· fibromyalgia
DIABETES & MITOCHONDRIAL DYSFUNCTION
Type 2 diabetics not only have less mitochondria, but they are also smaller & less efficient, affecting cell function. The mitochondria promote insulin release from pancreatic beta cells, which is required for production of ATP for energy. Mitochondrial disease therefore, has been suggested as a cause of abnormal glucose metabolism, & consequently energy levels. Type 2 diabetes is rapidly becoming more prevalent due to our sedentary lifestyles & poor diet, & the resulting obesity further affects insulin production & release.
· mitochondria produce adenosine triphosphate (ATP), required for energy
· mitochondria regulate glucose‐stimulated insulin secretion in the pancreatic β‐cells
· mitochondrial function is closely linked to diabetes – pancreatic β‐cell dysfunction, insulin resistance, obesity & vascular complications
CAUSATIVE FACTORS OF MITOCHONDRIAL DYSFUNCTION IN DIABETES
· genetic factors
· environmental factors
· obesity
· intrauterine malnutrition - poor nutritional status during foetal development can permanently alter glucose‐insulin metabolism & protein malnutrition can impair β‐cell development & impaired insulin secretion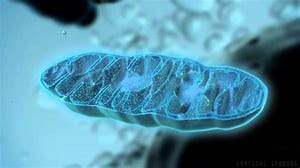 HOW MASSAGE AFFECTS MITOCHONDRIA ,ENERGY AND EXERCISE IN THE DIABETIC ATHLETE
· Massage has been proven to increase the genes needed for mitochondrial development by 30%, thus promoting cell growth, muscle function and energy production. This helps to reduce inflammation and recovery time following exercise and injury, at a cellular level. It also helps to compensate for smaller and less efficient mitochondria in the diabetic athlete.
· Overtraining and training before muscles have recovered from injury will damage muscle mitochondria, impacting on energy levels, muscle function and glucose metabolism
· Having sports massage to maintain muscle strength and flexibility, improve recovery and reduce the risk of injury means that the muscles are ready to exercise again, which will hold off age related mitochondrial impairment, which can cause chronic disease, and help prevent obesity, common in the type 2 diabetic, which can cause mitochondrial death
· By boosting mitochondrial growth and production, massage can help regulate glucose metabolism, needed for energy, by promoting release of insulin