BREAST MASSAGE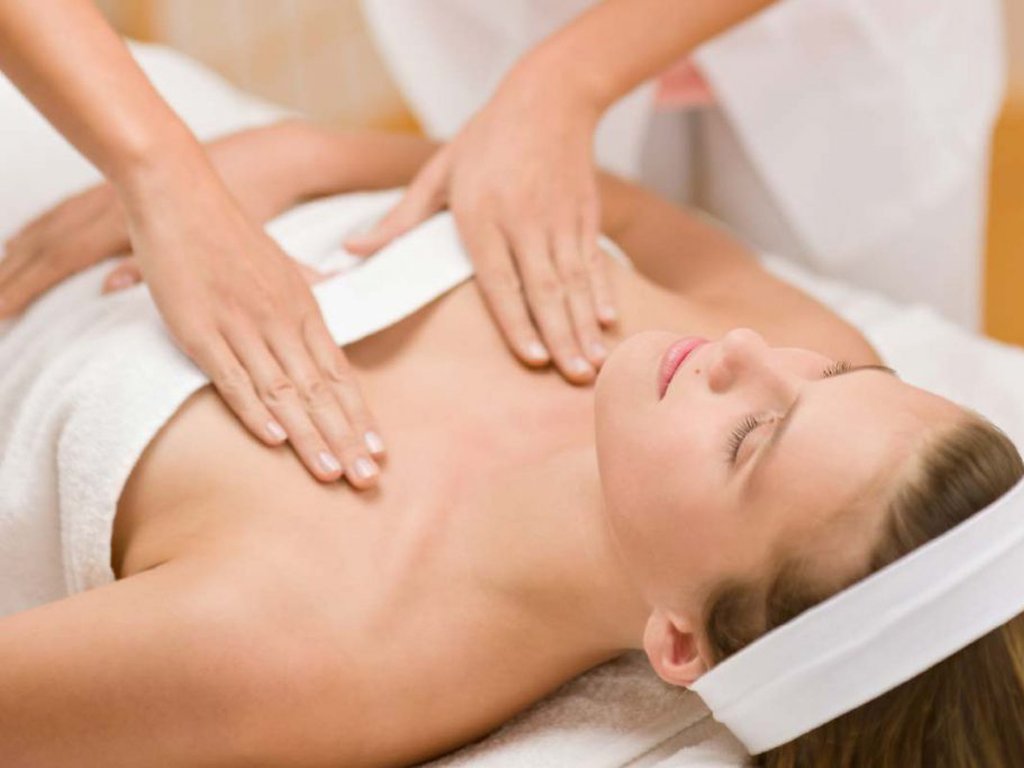 There is often confusion regarding scope of practice among massage therapists, and among clients, particularly when it comes to breast massage, which has previously been seen purely as sensual massage. It isn't an area that is included in basic massage training despite the many forms of tissue dysfunction that can occur in the breast. Offering therapeutic breast massage as part of a client's treatment plan, with informed consent and within an ethical framework, can be hugely beneficial. Obviously the therapist must have undergone specialist training in specific techniques and be able to offer medical reasoning , taking into account both physiological and psychological factors, but even then, the most effective therapists may have difficulty in meeting the needs of female clients due to social beliefs about touching the breasts.
POTENTIAL BARRIERS TO BREAST MASSAGE
Social perception due to the sexualisation of breasts and connotations of prostitution that are associated with massage
Legal and medical implications
Therapist's competence and comfort levels
Protection of the client
Male therapists in particular may be concerned about boundary issues in massaging women's breasts
Lack of training leading to uncertainty on the purpose of breast massage
individual client issues and concerns
Does the client have adequate boundaries?
Has the client been sufficiently informed about or able to consent to breast massage?
The perception of breast massage can range from holistic integration into a treatment plan, to an invasive and potentially abusive procedure if performed by an inexperienced, unregistered who lacks integrity
BENEFITS OF BREAST MASSAGE
TO PROMOTE LACTATION - in nursing mothers
TO PREVENT MASTITIS
AFTER BREAST REDUCTION/AUGMENTATION - Massage has been shown to reduce the risk of capsular contracture, where the capsular pocket, hardens and contracts around the implant, due to excess scar tissue formation and adhesions. This contracture can be very painful and cause the implants to become displaced and is particularly applicable to implants placed under the pectoral muscles.
AFTER MASTECTOMY OR BREAST CANCER TREATMENT
TO REDUCE LYMPHOEDEMA - breast tissue extends to the axillary lymph nodes. which often become swollen when there is infection present, due to toxins and fluid accumulating. This can develop into lymphoedema, particularly after cancer treatment.
TO HELP OVERCOME TRAUMA
TO HELP IMPROVE BODY IMAGE
AFTER BREAST CANCER
One in seven women in the UK will develop breast cancer in their lifetime, and this can cause chronic shoulder pain and reduced range of motion (particularly abduction) following chemotherapy, radiotherapy and surgery.
Manual lymphatic drainage, myofascial release and scar tissue release can all be beneficial to clients with cancer to overcome the side effects of treatments eg.scar tissue overgrowth, removal of muscle and fascia, pain and decreased mobility. Some of these issues can still occur years later, encouraging postural problems eg. forward head, shoulder protraction or elevation.
If seeking massage therapy to help with symptoms related to cancer, ensure that you see a therapist who is qualified in oncology massage.