Pre-event, Maintenance and Post Event Massage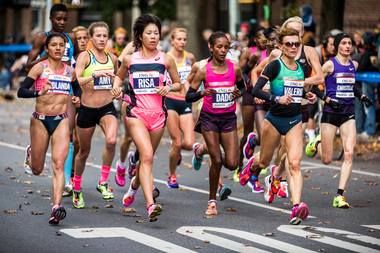 WHAT IS THE DIFFERENCE BETWEEN A PRE EVENT, MAINTENANCE AND POST EVENT SPORTS MASSAGE?
A pre event massage will take place in the 48 hours prior to a sports event and will incorporate more stimulating techniques to increase circulation and flexibility in order to give a better performance. A post event massage, however, is a little more relaxing and aims to help the muscles recover. This would be done as soon as possible after the event.
BENEFITS OF PRE EVENT
-increases the circulation of blood to the muscles in order to oxygenate them and flush out toxins
-helps the muscles to relax so that they can perform a full range of motion
-improve mental clarity to help the athlete to prepare fully
BENEFITS OF POST EVENT
-flushes toxins and lactic acid which has built up in the muscles during exercise
-returns muscles to a relaxed state
-reduces the chance of soreness the day after
- reduces swelling and promotes healing
- assists with the cool down routine which an athlete may be too tired to do properly
- helps athlete to relax and recover mentally from the event
WHAT IS A MAINTENANCE SPORTS MASSAGE?
A maintenance massage can be used for athletes who have reduced their training schedule and aren't currently competing. It will work on strength, coordination, flexibility, posture, stress, scar tissue and existing injuries. It will also involve setting specific goals to rehabilitate from injuries that may not have healed properly while competing, and maintain the athletes health ready for the next season. For example, athletes that suffer with back pain will tighten to the hamstrings to compensate. Treating the hamstrings will alleviate symptoms but deciphering whether the hamstring issue is an acute or chronic problem will determine how many treatments are needed. If it is an acute issue there is likely to be signs of inflammation and so direct massage would not be indicated. If it's a chronic issue, however, then range of motion movements and ice treatments followed by cross fibre friction will promote healing. Correct timing of treatments is essential and can mean that it takes weeks to resolve the problem.