The Most Common Weightlifting Injuries and How to Avoid Them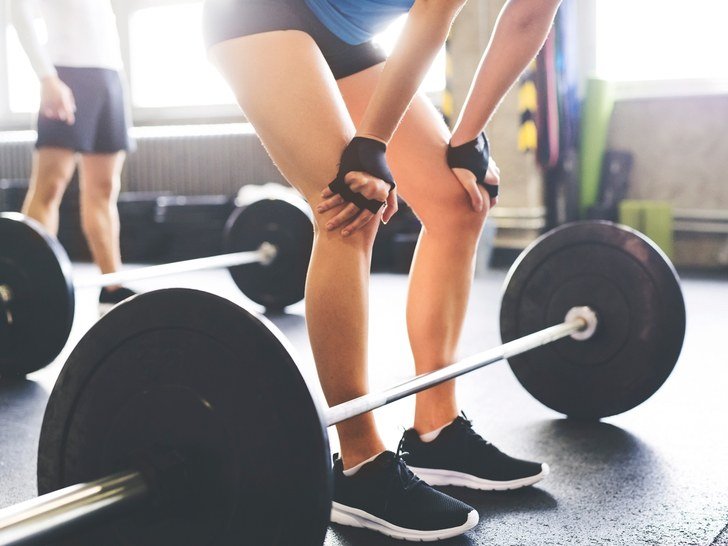 The way we perform exercises will contribute to injuries. It is human nature to look for the easier way to do something, and most of the time we end up compensating. These compensations can cause excessive stress on specific body parts, leading to some very common injuries.
1)SHOULDER IMPINGEMENT
Any activities involving lifting weights overhead, such as bench and shoulder presses and lateral raises, can result in shoulder impingement syndrome (also known as swimmer's shoulder, since it's common in swimmers). which is a common cause of shoulder pain.
Your rotator cuff is a group of muscles and tendons that attach your upper arm bone to your shoulder, helping you lift and rotate your arm. If you have shoulder impingement, your rotator cuff rubs against the top of the shoulder,and when you lift your arm, the space between the two narrows, increasing pressure. This irritates the rotator cuff, leading to impingement.
The main symptoms are:-
• sudden pain in your shoulder when you lift your arm overhead or backward
• minor but constant pain from the front of your shoulder to the side of your arm
• pain that gets worse at night
• shoulder or arm weakness
Most cases are caused by repeated use of the shoulder causing the tendons in your shoulder to swell, leading them to rub on the upper shoulder bone.
2.DISC HERNIATION/DEGENERATIVE DISC DISEASE
Herniations are often caused by poor lifting mechanics.
Symptoms include :-
• localized back pain
• numbness or tingling that travels down into the legs
Degenerative disc disease is a common term used to describe excessive wear and tear on the spine.
Both disc herniations and degenerative disc disease can be exacerbated by chronic poor posture when lifting and exercising.
By placing your spine in the correct position, you'll experience the least amount of stress to your discs and spine, and your core muscles will be able to engage more effectively.
PREVENTION -If you stand up straight with your back against a wall, you should have a small natural curve at your low back, often called a "neutral spine" and should be maintained during all strengthening exercises. When lifting, focus on hinging at the hips and engaging your core to maintain a strong, neutral spine.
3. IT BAND SYNDROME
This injury is very common in runners, in fact I would say 9 times out of 10 when I do a sports massage on a runner, the iliotibial band is tight. The IT Band is a thick fibrous ligament on the side of your thigh that goes down to the outside of your knee and injury here can cause pain anywhere from your outside hip bone down to your knee.
PREVENTION - keeping your knees aligned with your toes with your hips remaining neutral will help reduce stress to the IT Band. Also exercises to strengthen your glutes, can help strengthen and stabilize your hip and knee joints taking stress away from the IT band. While it can be uncomfortable, deep tissue massage to the IT band is very effective.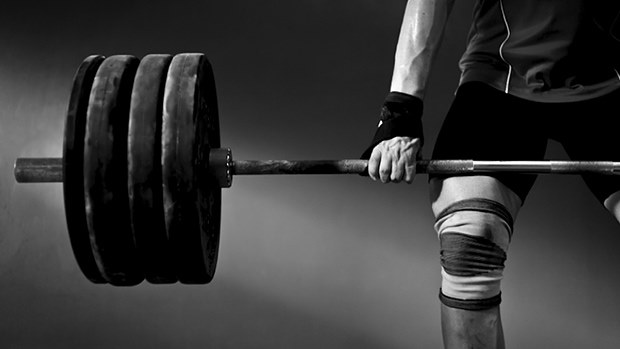 4. ACHILLES TENDONITIS Another common injury for runners, especially uphill or on sand, causing pain in the back part of the heel up to the Achilles tendon. Tendon problems take a long time to heal and require rest to reduce inflammation, gradually building up the strength in the calf muscle by doing heel raises.
PREVENTION: - Stretch your ankles and calves regularly, especially before running or doing leg exercises similar to the squat.
5.SLAP TEAR
A SLAP tear (which stands for Superior Labrum Anterior and Posterior) can occur from both acute trauma and repetitive stress from throwing or overhead lifting, when fully rotated. If you can't raise your arm without pain, feel that one or both shoulders are weak, or experience popping/catching in certain movements, it is time to see a professional. Some labral tears can heal over time, but some require more aggressive treatments like rehab or surgery.
PREVENTION - Make sure to warm up your upper back before working out, focusing on keeping the optimal shoulder position ie.shoulders down and away from the ears.Also, avoid strengthening movements where your arms are placed behind you, and avoid painful movements with your arms overhead. Best Exercises: Incline dumbbell presses, reverse flies.
6.TENNIS ELBOW (Lateral Elbow Tendonitis) This injury is often caused by over-gripping, and tends to linger like other tendon problems. Symptoms can include:-
• an ache on the outside of your elbow
• when you straighten your arm and pull your palm towards you, you'll feel a stretch along the outside of the forearm muscle.
Requires rest to reduce the inflammation before gradually strengthening your gripping muscles. You can alleviate some of the symptoms by regularly massaging and stretching the muscles. Pushing through pain may worsen symptoms.
PREVENTION - Start your workouts with heavy gripping exercises to warm up your entire body while building your grip strength. Also, incorporating exercises like crawling and pushups can help to maintain wrist flexibility, helping to maintain flexibility in forearm muscles.
7.HAMSTRING PULLS/TEARS Immediate sharp, shooting pain in the back of the thigh, caused by explosive activities like sprinting or jumping, which put a high demand on the hamstring muscles, will make it obvious when you have this injury. Some hamstring tears require a full year or two to completely recover from and repeat tears are very common.
PREVENTION - do a thorough warm-up, including easier sets of your exercises, and accelerations if you're sprinting.Also, make sure you maintain optimal flexibility in your hamstrings by not only stretching them, but strengthening them with exercises like the deadlift. Strengthening the glutes will significantly help to support the hamstrings when you perform sprints and jumps.
8.PATELLAR TENDONITIS Patellar tendonitis is characterized by pain at the patellar tendon just below the kneecap. It requires rest until inflammation subsides, gradually building up the strength of your legs without flaring it up again, progressively rebuild the load on the quads and the patellar tendon with eccentric exercises. If your pain is located at the front of the knee, you may want to consider how you squat.
Keeping the knees behind the toes during a squat can decrease stress to the knee, but it's much more important that the knees are in the correct alignment with the hips and ankles (when looking at the leg from the front). Ideally, the middle of your knee should track over your 2nd toe. Practicing proper form will minimize other stresses to the knee that occur when your knee caves inwards.
PREVENTION - Keep the middle of the knee inline with the 2nd toe during every leg exercise, whether you're doing squats, lunges, step-ups, etc helping to reduce any lateral stresses to the knee. Also working on the glutes can help reduce stress to the knee, as strengthening your hip muscles can help ensure proper knee alignment, thereby helping take the load off your knees.
By incorporating key exercises into your workout and focusing on proper form, you can build a more injury-resistant body. Starting each workout with a thorough warm-up, correcting your muscular imbalances, and including flexibility training goes a long way. A sports therapist such as myself, can also not only release tightness in the muscles caused by stress, but show you some stretches to help reduce the risk of injury.