What I Need to Know About Oncology Massage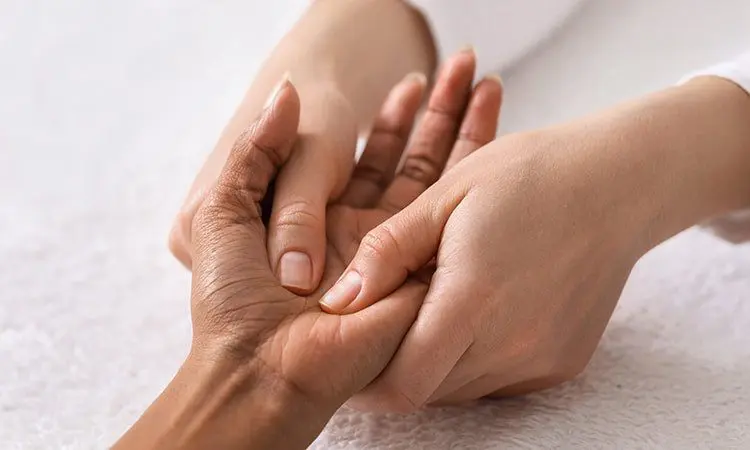 Since becoming a certified oncology practitioner quite a few people have asked me what the difference is between an oncology massage and any other massage, so I thought I'd answer a few questions on the subject.
WHAT IS AN ONCOLOGY MASSAGE?
Oncology massage is a customised massage which will meet a client's specific and changing needs through their cancer journey, taking into account short and long term side effects of oncology treatment and of the disease itself. This type of massage should only be sought from a qualified therapist who has specifically trained in the physiology of cancer, has knowledge of the treatments and is familiar with specific techniques designed to meet the unique requirements of the oncology client.
DO I NEED TO SEE A THERAPIST WHO HAS SPECIFIC ONCOLOGY TRAINING?
In order to receive a safe and effective treatment, regardless of a doctor's consent, you should seek a suitably qualified therapist, who is able to carry out a in depth consultation to determine your specific needs and adjust the massage accordingly to ensure that the client's health and wellbeing remains as good as possible.
DO I NEED MY DOCTOR'S CONSENT BEFORE BOOKING A MASSAGE TREATMENT?
It is advised to keep your medical team informed of any additional treatments that you are seeking, but consent to treatment comes from you, so there is no legal requirement to have a doctors permission, and it is your decision as to whether you tell your doctor that you are having this treatment. In some cases, however, it may be necessary for the massage therapist to consult with the medical team regarding medical treatment, for example, to ensure a safe massage treatment that will not interfere with the medical treatment. The majority of oncology doctors recognise that massage is an effective treatment for their patients and has uses in areas where medical treatment may not be able to help, but there are still unfortunately some medical professionals who don't understand the therapeutic indications of massage, or who don't understand the difference between different types of massage and the qualifications required. Therefore it is important that as a potential oncology massage client, you do your research.
IS IT TRUE THAT MASSAGE CAUSES THE CANCER TO SPREAD?
This is the greatest myth when it comes to oncology massage, and research has shown this to be completely untrue. The fact that this was historically believed to be true is why therapists have always been taught that cancer is a contraindication. It was thought that massage may cause parts of the tumour to break away and travel through the circulatory system, which is stimulated through massage, to other sites in the body. This doesn't happen for a few reasons:-
1)massage will not be carried out directly over a tumour site – this is another reason why it is important to see a specialist therapist
2)the amount of pressure applied during an oncology massage is lighter than an average Swedish massage and highly unlikely to be causes the cells to spread
3) daily exercise is actively promoted in cancer patients and stimulates the circulatory system more than an hour massage. Therefore is doctors advise to maintain activity level, then there is no reason to discourage massage treatment
IS ONCOLOGY MASSAGE SAFE?
Research has clearly demonstrated that oncology massage is safe at any stage of the cancer journey, as long as it is administered by a qualified therapist who specialises in oncology. The important thing to remember is that oncology massage is about wellbeing and not fixing, and it is intended to supplement medical care, not replace it.