Gilmores Groin (Sports Hernia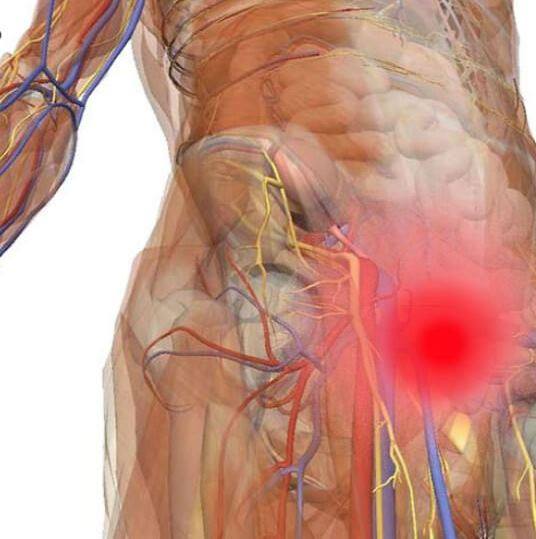 SPORTS HERNIA (ATHLETIC PUBALGIA – also known as Gilmore's groin)
Sports hernia is a strain to the soft tissue in area where the lower abdominal muscles meet the adductors. It may affect muscle, tendons, ligaments or nerves.
RISK FACTORS:-
- Players of vigorous sports that involve sudden movements eg. ice hockey, football, wrestling, rugby
- professional athletes
- sports hernias generally affect males
- potentially core muscles that are weaker than thigh muscles could increase the impact on the torso during sudden twisting movements
CAUSES:-
- sudden planting of the feet and/or twisting of the body eg.in football or hockey - may be gradual or due to a sudden trauma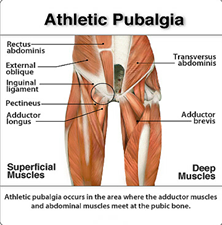 SYMPTOMS :-
- Sudden/ severe groin pain at the time of injury
- One sided groin pain that is worse when playing sport or twisting, but improves with rest
- bruising in the upper thigh and/or lower abdomen
- pain increases with exercises that use the abdominal muscles eg. crunches
TREATMENT:-
- REST - 4 - 6 weeks away from sport
- ANTI INFLAMMATORIES - eg. ibuprofen to help relieve pain & inflammation
- PHYSICAL THERAPY - strengthening the abdominal & leg muscles after the rest period through therapeutic massage & stretches.
- STEROID INJECTIONS & NERVE BLOCKS – to relieve pain
- SURGERY